The Staff at Everett Springs
Rev. Stephen Drake – Pastor
Rev. Stephen Drake is a native of Fayetteville, Arkansas. He moved to Atlanta, Georgia in 1969 then on to Rome, Georgia in 1971. There he sat under the expository preaching ministry of Dr. Jerry Vines for three years and surrendered to the gospel ministry in 1974. He was ordained on November 5, 1975 to the pastorate of Bush Arbor Baptist Church in Rome.
Recognizing a need for professional training and education, Dr. Drake moved to Dallas, Texas where he graduated from The Criswell Bible College with a B.A. in Bible. Later in 1986, he graduated from The Southern Baptist Theological Seminary with a Master of Divinity degree and in 1994 with the Doctor of Ministry Degree.
He has served churches throughout the southeast and served as Associate Professor of Christian Ministry at The Southern Baptist Theological Seminary for eleven years. He then served from 2007 to 2015 as Director for Corporate Relations and Director of Pastoral Ministries at LifeWay Christian Resources in Nashville, Tennessee. In 2021, Dr. Drake accepted the call from Everett Springs Baptist Church to serve as pastor.
Hobbies include pickleball, racquetball and golf. Dr. Drake is married to Sherrie (Reed) Drake since February 2, 1973 and they have two married sons with 5 grandchildren.
"Everett Springs Baptist Church is a wonderful congregation and I am grateful to God and this church family for the privilege to serve them, to lead them, to feed them and to love them."
Steve Drake
Dr. Stan Pethel – Minister of Music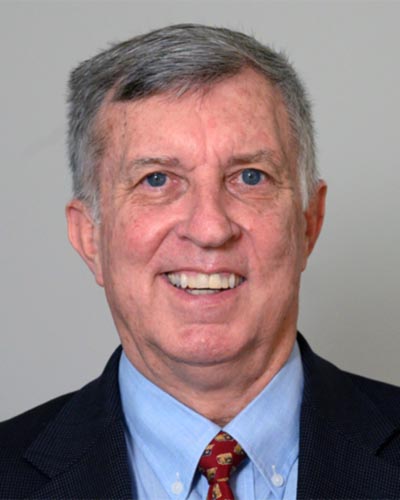 Dr. Stan Pethel is Minister of Music at Everett Springs Baptist Church. His wife, Jo Ann, serves as church pianist. The Pethels have served at ESBC since 2014. Stan retired from Berry College in 2016; serving on the faculty there since 1973 and as Chair of Fine Arts from 1994 to 2013. He holds  Bachelor of Music, and Master of Fine Arts degrees from the University of Georgia and a Doctorate of Musical Arts degree from the University of Kentucky.  
He is a widely published composer and arranger of music for the church and is active as a sports official for volleyball and basketball for high schools in the NW Georgia area.
Stan and Jo Ann have three children and six grandchildren.


Phyliss Williams – Pianist & Marlene Duke – Organist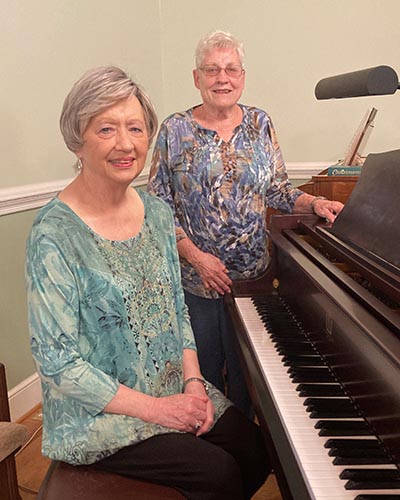 Phyliss Williams, piano, and Marlene Duke, organ, are affectionately known as "The Sisters," a title bestowed by Stan Pethel.
"The Sisters" enhance our Sunday morning services with renditions of gospel favorites with piano and organ duets.
Jo Ann Pethel – Piano Accompanist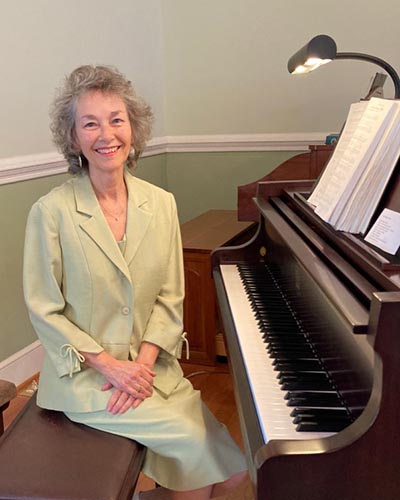 Jo Ann Pethel serves as accompanist on piano for ESBC. An accomplished musician, she holds a Bachelor of Music degree from the University of Georgia. She has served as accompanist for three churches previous to coming to ESBC. Jo Ann graciously and artistically accompanies school soloists and choirs as well throughout the area.